Post by leoroberts on Sept 24, 2019 22:26:39 GMT
I'm just back from watching
PistolPete
and The Wildwood Flowers at The Malaga Drift Coffee Bar in Eccles (concert arranged by Hen House Presents)... A few thoughts...
The venue
New to me. The music happens in the cellar. Acoustics aren't bad, there was just enough room at one end of the room for the three of them to stand without Pete getting poked in the eye with a fiddle bow (although it came pretty close on a few occasions from my perspective!)
There's not a bar downstairs but you can bring your drinks down from upstairs and, on a Tuesday evening, it wasn't busy so no long queues.
The benches (yes benches) were just about the least comfortable I have sat upon. Padded - but not at all deep. I was, quite literally, on the edge of my seat all night because edge is all there was!
I think they (Hen House) have sorted out the problem of folk talking while acts are performing - a bit passive-aggressive but very welcome!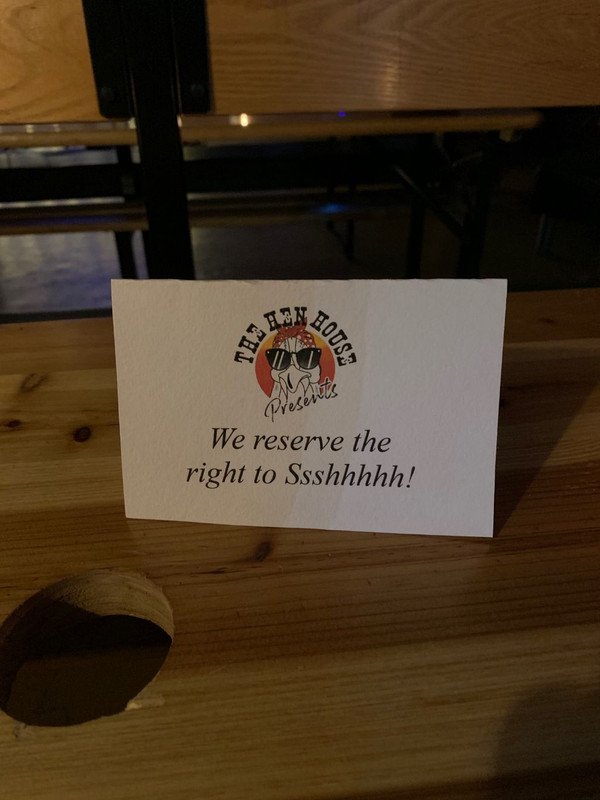 The Gig
Support was provided by Dab Hartman (think I've got that right). He certainly knows his way around the guitar and there was some great playing - but it wasn't really my sort of stuff. I enjoyed watching him perform (but not enough to buy a CD) - he combines great guitar playing with contortionism as he bends his body into all manner of shapes while he plays fills. I didn't get a picture of that, though, so here he is standing up.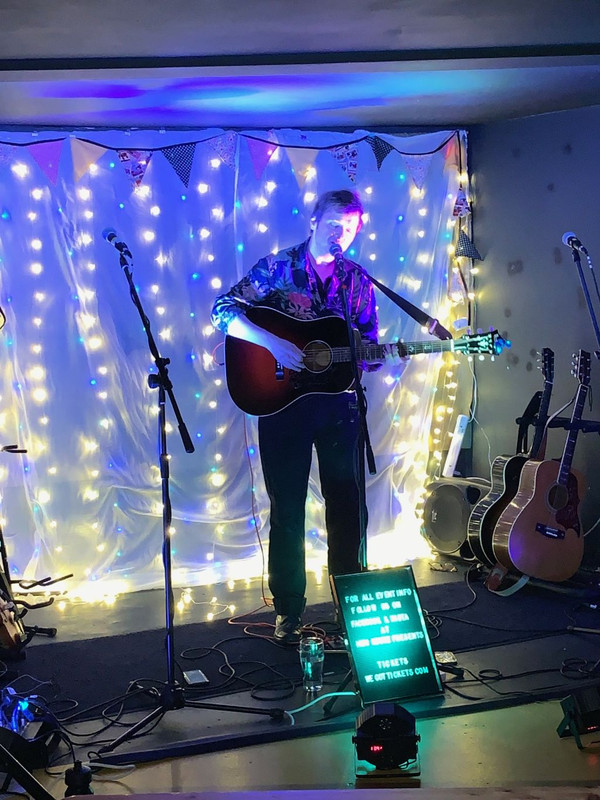 There was, of course a raffle. I didn't win. But the first prize was a bottle of wine so I don't care.
Then came the main act. It was what I had come to expect having watched the videos
PistolPete
has posted. I thought the fiddle was a great addition - not too overpowering or complicated, very sympathetic to the songs and Helen's voice (she did lead vocal on two numbers) was warm and mellifluous.
I would have preferred the vocals for her and Pete to have been a little more forward in the mix - but that might just be a problem with my ears.
They finished their set with a Woody Guthrie song (Ain't Gonna Be Treated This Way) for which they encouraged a singalong to the refrain before doing an encore song. For me, I thought finishing with audience participation would've been the way to go but I'm no performer...
There was, it must be said, an enthusiastic but sparse audience! Probably only about 8 of us there - although the venue can only hold about 25/30 at a push, I think. A shame, really, as It was a great evening.
It was also good to meet up with
geddarby
beofre Friday to check that his meds are still keeping him under control