Post by leoroberts on May 26, 2021 5:16:12 GMT
There's been a lot of chat on this 'ere forum about the different perspectives on Eurovision. The UK, of course, 'underperformed' a little or, perhaps, was 'under-voted for'. I can't imagine why that might be. It may be that our song was in a major key whereas all the top 10 songs were in a minor key. It's almost as if we're (and excuse the pun) out of tune to current popular music thinking. Maybe Eurovision audiences are fed up of pretend jollyness. Lots of artists have said they'll have a go next year if called upon. I think we need a sort of X-Factor competition to choose our entry. We'd still get no points, mind.
All of the above is just a set-up so that I can introduce the following pun to accompany the next picture: the Eurovision Spruce X-factor brace cap is then glued on using fish glue.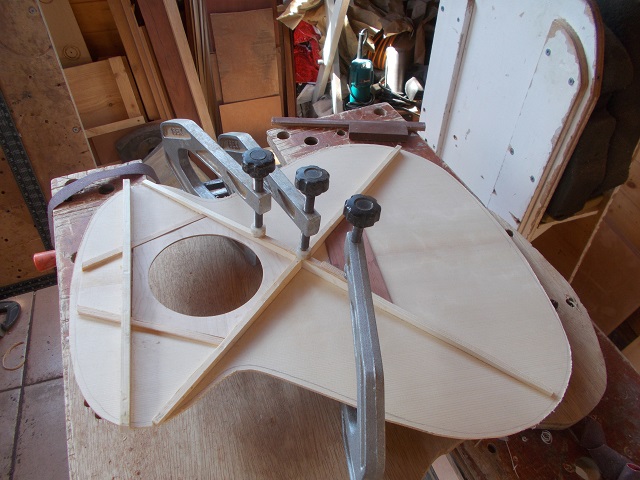 Was it worth it? No. No it was not. But did that stop me? No. No it did not.
I never knew that guitars had teeth. But they must have otherwise there'd be no need for luthiers to fit them with a brace. I wonder if it's so you get more bang for your buckteeth?
Anyway, the brace behind the bridge-plate is glued on using hot hide glue.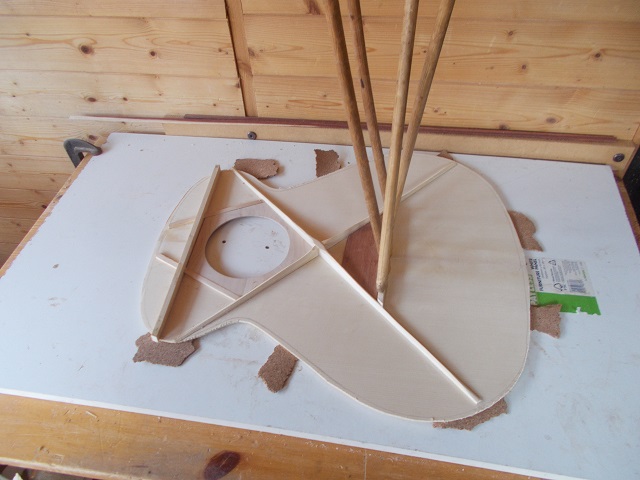 Dave is back to mixing his glue types. I have no idea why some bits need fish glue and others require hot hide glue. An answer may be forthcoming from instrument builders if they've read this far. They may decide that I either don't need, or don't deserve, to know. I would accept their judgement. I understand, and accept my limitations. I just hope they tell me gently. There's no need for them to take that sort of tone with me.
But there is every need to take a tone bar. And fit it.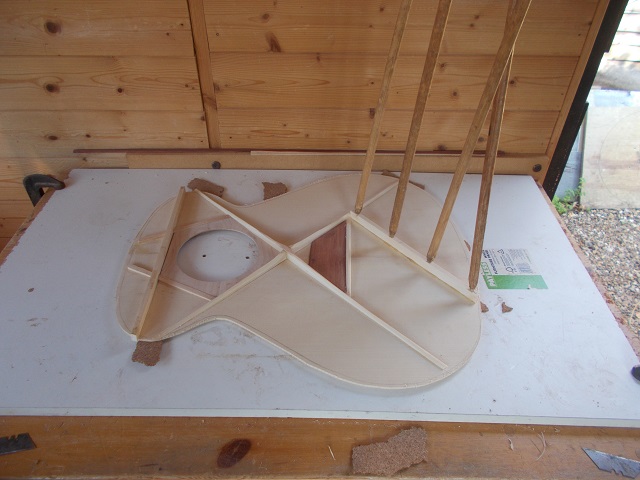 And then to fit the split tone-bars.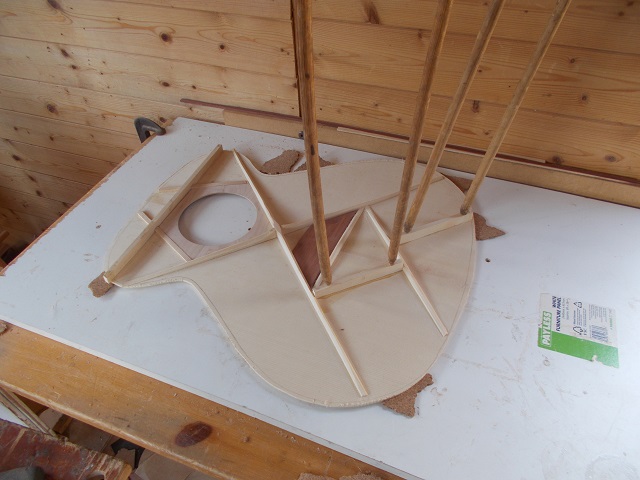 I seem to recall a punk band in the 70s or 80s (or they may have been 'new wave' - I'm not very clued in when it comes to popular music genres) called Stiff Little Fingers. I don't know if that referred to their pinky fingers, which were stiff, or to the fact that they had Trump-sized hands. It must have made it difficult to play the guitar. I wonder if they had their fingers in splints? That'd certainly make them more difficult to bend. My guitar (and I suspect yours) have finger braces. I know this because
davewhite
sent me photographs to prove it.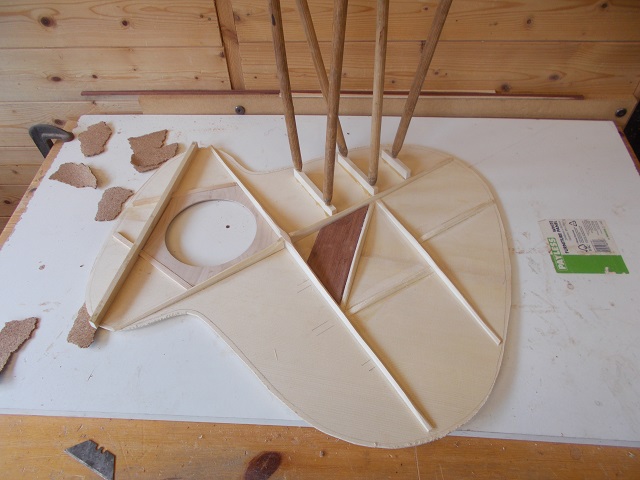 And finally for today the notches for the brace ends are cut in the top linings and the top glued on using fish glue. I didn't realise that Marillion had died, let alone been re-purposed. This means that the box can be closed!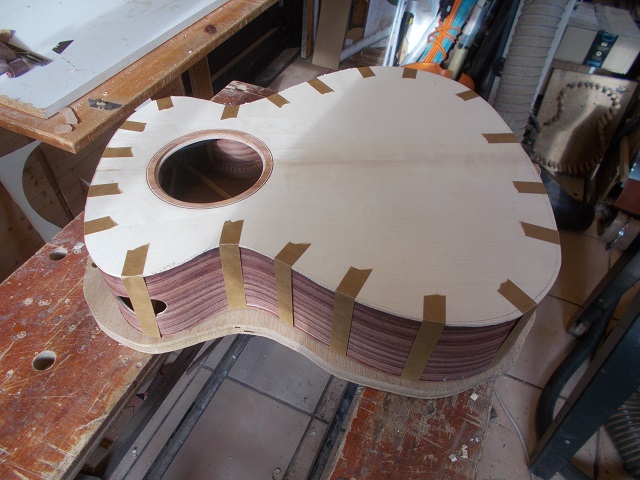 More news as we get it. But for now, back to the studio for Carol with the weather.